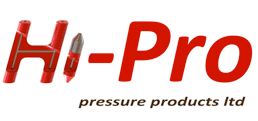 contactus@hi-pro.co.uk
+44(0)1296 431804

At Hi-Pro Pressure Products we have a dynamic, adaptable capability with expertise focusing on high pressure products but we are always excited to look at new areas. We find the majority of our business falls into one of the following categories:
Tailored/Bespoke engineering solutions
Partnering with qualified experts, products such as those from SITEC-Sieber engineering, are integrated with project specifically designed panels, components or rigs, enabling customers to exceed their R&D engineering needs.
Innovative products
We have a proven track record with our key customers in providing ground breaking components which exceed our customer's expectations. Highly specified and often for confidential projects, typical customers are R&D, major corporations and government industries. We achieve this level of innovation through a detailed knowledge of our industry and the backing of some of the finest engineers in the field of high pressure systems.
Custom-made system components
In addition to offering state-of-the-art standard components and tailored solutions; Hi-Pro Pressure Products can also facilitate expert advice for companies to discuss ideas, R&D solutions* and the design of special components.
State-of-the-art Standard components
Hi-Pro Pressure Products have an established reputation as the Sole Distributor for SITEC Sieber Engineering AG, European Distributor for McDaniel Controls Inc. We are also distributors for Sprague and TOP Industrie.
* Subject to confidentiality and an NDA if needed.
Don't worry! We continue to demonstrate technical knowledge, service and support for identifying the right components for our customers.
If your project or problem does not fall into one of these categories please contact us and we can discuss your requirements.